brompton T line folding bike
brompton reinvented the wheel kind of. the creators of the iconic folding bike reconsidered and re-engineered every millimeter of its titanium design to create its lightest two-wheeler ever. At just 7.45kg, the Brompton T range weighs 37% less than its original all-steel big brother.
all images courtesy of brompton
'the only thing carried over from our classic model is the braking system. everything else has been tweaked, refined, improved. we have reviewed this entire product in great detail, searching for every gram we can find to save weight. what we ended up with T Line is the feeling that when you leave home you can go anywhere. all those shared environments you encounter when exploring a city, cycling won't be a burden and you can do whatever you want easily,says Will Carleysmith, Director of Design and Engineering. 'It's a pretty amazing feeling!'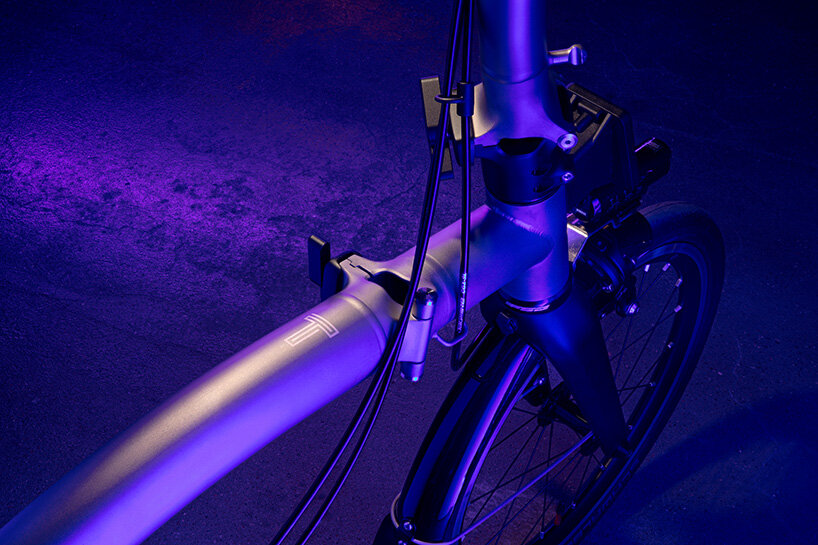 37% lighter than the original folding bike
after three years of research and development, the brompton The T line – as the name suggests – is achieved through precision titanium frame construction. the design comprises over 150 components, all built in a new dedicated factory in sheffield, uk. the result sets a new benchmark for folding bikes in terms of lightness, ride performance and sturdiness.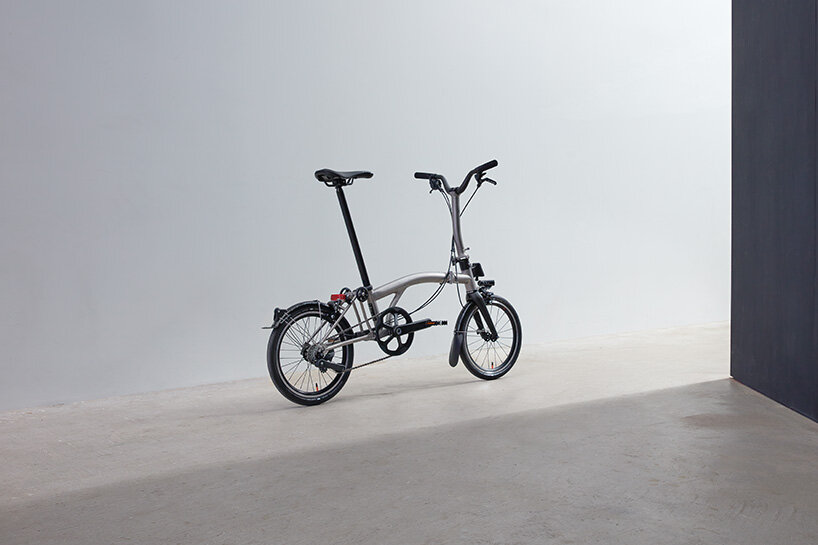 'while titanium ore is a relatively abundant material, turning it into something usable for bicycle manufacturing takes extraordinary effort. it's worth it, as it has the highest strength-to-density ratio of any metal element, as well as great resistance to impact and corrosion, making it the perfect material to create the ultimate lightweight folding bike , able to withstand the punishing impacts of the city,' explains paul williams, director of operations.
'working with titanium requires a high level of knowledge, experience and diligence, so finding the right partner who shared our vision and belief in what could be achieved with titanium was essential. Our relationship with Sheffield based CW Fletcher began over 7 years ago and they have a long history in manufacturing dating back over 100 years. with them we have built brompton fletcher, a dedicated company with a purpose-built production facility and a skilled team capable of working with this demanding material and manufacturing these fantastic titanium frames.'