Jeffrey McGuane is not paranoid. But the Fox Racing CEO says his team "has developed a daily paranoia" during the pandemic, which could be used to capitalize on the uncertainty of COVID-19 crises and ultimately drive greater business transformations.
"We want to use the energy that stems from this situation and apply it ourselves to ensure that we are continually thinking in a transformational way about how we can continue to better serve our riders, and continue to question and breaking down inherited thinking in the business that may be holding us back," Jeffrey says of the mindset. "My message is: continue to leverage these crises into your daily business transformational planning."
Performance Driven
Jeffrey took the reins of Fox Racing in June 2019 with the intention of reinvigorating one of the world's most beloved and venerable brands in the motocross and ATV communities. The company has been equipping motocross and ATV enthusiasts with gear, protective gear and stylish apparel since 1974, and sponsors athletes around the world in both fields. Its iconic Fox logo is coveted for its class and boldness, and unites a community of riders around the brand and the high-performance culture it represents.
"The strength of our brand is based on our heritage, our authenticity and the way we actually operate for nearly 50 years," says Jeffrey. "It's one of the key differentiators that sets us apart from our competitors."
However, Jeffrey admits he saw some confusion surrounding the Fox Racing brand upon becoming CEO. He set out to "refocus, create the north star and really commit Fox to that premium position of a performance brand", while also removing it from its foray as a lifestyle brand.
"I thought he was punching a little below his weight, which means he had all this heritage, he had this amazing story, but he really wasn't showing up like he could," he recalled. "Growing up in the era of action sports, Fox was synonymous with all of that attitude and truly had a presence in mountain biking and motocross, and at the forefront of creating inspired experiences.
"The brand had expanded into certain categories, into adjacent markets outside of its core dirt heritage. And I think there was a bit of confusion – are you a true performance brand or are you a lifestyle brand?
Part of Jeffrey's plan to bring Fox Racing back to its roots was to put a renewed focus on racers. "It's about making sure we put the driver at the center of everything we do. We call it an "integrated marketplace," he explains. "That means we serve the rider when, where and how they want, and we build and support every channel and brand touchpoint to truly exceed the expectations of our rider, our consumer."
We have people coming back to the sport. We have people enjoying the sport longer thanks to new technologies like e-bikes on the mountain bike side. And we also have new participants arriving for the first time.
Another strategy for getting closer to riders and customers, according to Jeffrey, is to not sell through distributors. Fox Racing instead serves wholesalers directly with international operations. "That's been one of the biggest differentiators for Fox and how we've really continued to grow and build our brand globally," he says.
There's also the brand itself and Fox Racing's ability to engage with its more than 4.5 million social media followers "at an incredibly high level." "Our whole mission is to equip and inspire. The gear part is making sure that we really create the best experience for the rider from head to toe. And the inspiring part is our duty to really create that emotional connection with our brand and our sport.
Become nimble
Jeffrey started with Fox Racing during a tough time for the action sports industry – motocross and ATV were growing quite slowly. Then the pandemic hit, throwing everything into doubt. At the start of 2020, Jeffrey says the Fox Racing team "worked really hard to make sure we protected the brand at all costs."
But the pandemic caused something fortuitous: people were craving to get out after being locked down due to long shelter-in-place terms. Mountain biking has presented itself as an ideal way to enjoy the sun and adventure, and spend time with the family. Interest in the sport multiplied and people took to their local trails.
"Overall, the pandemic created a situation where people really wanted to spend more time outdoors, to spend more time with their families. And I think, given the big shift that's happened with the way people's lifestyles have changed, it's created an incredible opportunity for us to continue to serve this community, because it's growing so much." , shares Jeffrey.
"We have people coming back to the sport. We have people enjoying the sport longer thanks to new technologies like e-bikes on the mountain bike side. And we also have new participants arriving for the first time. This has created a very large and growing community that we must serve. And we see that as a positive, long-term trend. It's not a blip on the radar. We believe these trends are sustainable.
Responding to the request was not easy. Like companies around the world, the company has been facing supply chain issues, which are expected to plague businesses over the next 12 to 24 months. It's especially difficult for Fox Racing because its products are seasonal. "You're 30 days behind and you start losing the ability to get your products on your retailers' shelves, and that creates a big problem," says Jeffrey.
Fox Racing has used the pandemic and the challenges of getting product to retailers as an opportunity to break away from old legacy thinking and prove the value of agility, especially in merchandising. "We had supply chain constraints and that really forced us to resell an entire collection," he explains.
"It helped transform us not only into what we thought was a better way to serve the market in terms of investment and retail inventory – a smoother flow of new products from month to month in the market so that there is always a spark of interest – it has also created a more dynamic operating system with our retailers. »
Once high school kids start running and riding in these events, the whole family joins in, especially with mountain biking.
Beyond the pandemic, Jeffrey sees a different set of challenges, which he plans to tackle with the same agility and out-of-the-box thinking developed during the global health crisis. Mountain biking has exploded during the pandemic – research firm NPD reported a 45% increase in sales in the 12 months to October 2020 compared to the same period in 2019. Sales increased by 3% over the following year.
Jeffrey thinks the upward trend will continue, although he acknowledges that consumers may be inclined to spend differently as travel and indoor leisure activities resume. "The big challenge we have as an industry is, what do we do to keep those consumers interested in staying involved so that we continue to take this generation and engage them in a way that they're compelled to continue to participate in our sports?" he reflects.
Roll into the future
Fox Racing has increased its sponsorships as interest in mountain biking grows; motocross hasn't seen the same spike in interest, admits Jeffrey. The company supported the National Interscholastic Cycling Association, which helps high schools launch mountain biking programs and interscholastic competitions. "Once high school kids start running and riding in these events, the whole family comes along, especially mountain biking," he enthuses.
Jeffrey also plans to invest in staff. He draws on his experience at high-end bike maker Cannondale, where he started by answering the phone and worked his way up to executive level. "The CEO saw something in me that I didn't really see in myself, but he continued to give me opportunities to learn, develop and grow," he recalls.
"I think that's something that's really at the core of my DNA – the value of investing in talent based on potential. Continually stretching those high-potential talents to learn, develop and grow by putting them in situations that they themselves do not even know yet that they are capable of carrying out.
Sponsored by: Hong Kong Sports
Over the past 30 years, Hong Kong Sports has manufactured over 100 million helmets and goggles to protect athletes in cycling, snow and motorsports for top brands.
Read more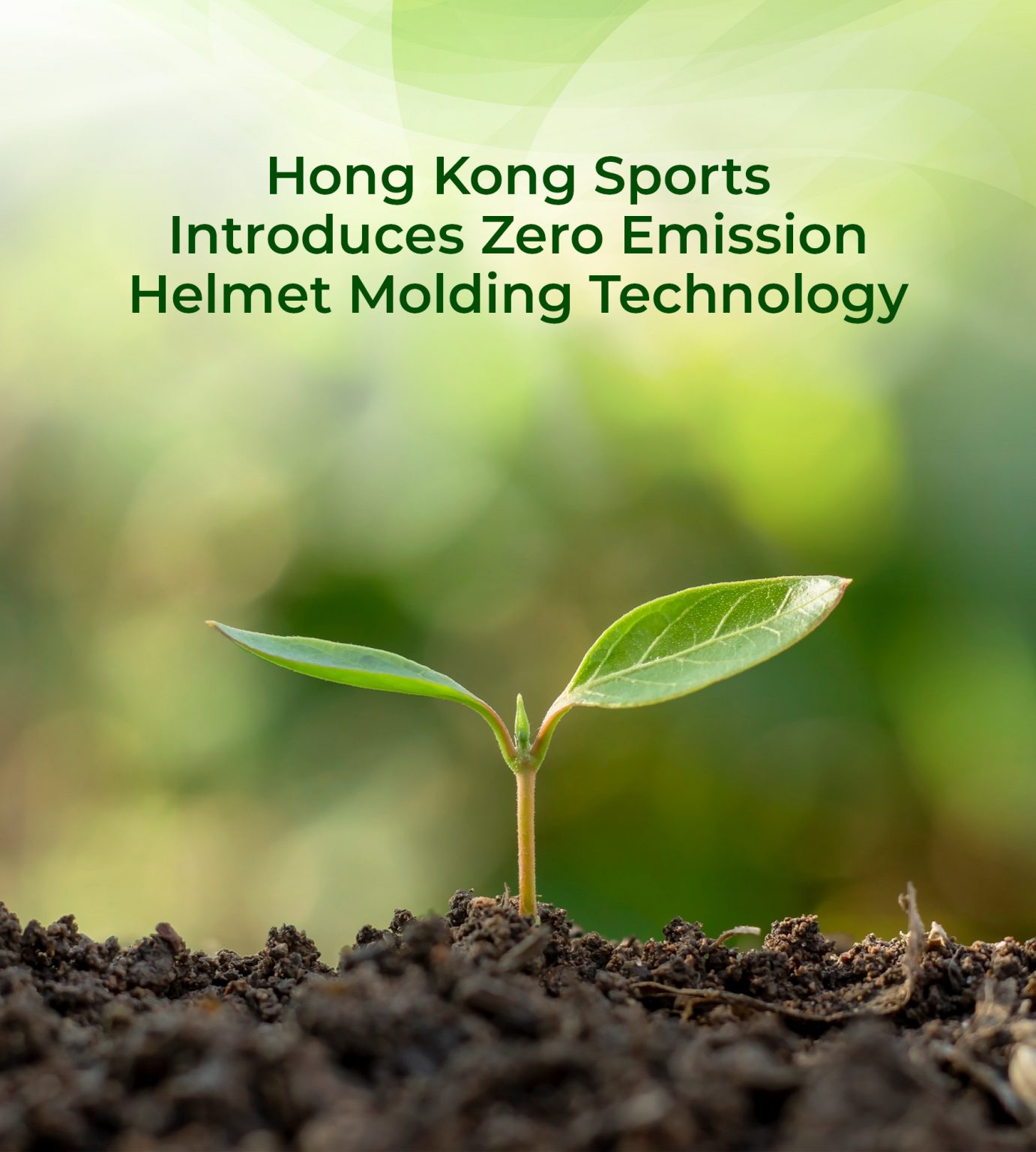 ---