created by dynalab, the nobike reinvents traditional methods of bicycle production to create a special bicycle, which adapts perfectly to the size and style of each rider. Where most standard bike frames are constructed by metal tubes welded together, the nobike sports a body made up of four triangular laser-cut aluminum shapes, slit together by three joints with cylinder spacers. By refraining from welding the tubes together, the rider can perfectly adapt the size and shape of the frame to their height and needs by simply adjusting the slots on the aluminum triangles.
where normal bikes use metal tubes welded together, nobike uses aluminum slit and slide triangles
suitable for riders between 160 and 200 CM, the slot-and-slide mechanism grants the no bike 80cm of vertical movement, making it ergonomic for men, women, teens and adults. riders can adjust the slits to suit their height and needs, meaning the model can be ergonomically tailored to an individual's exact height. aesthetically, the bike can be personalized by purchasable envelopes, which cover the Iconic aluminum frame in a color of your choice, even giving the rider the ability to write a personal message on the frame. dynalab further commissioned five artists or writers to create special limited edition nobikes for a unique collection.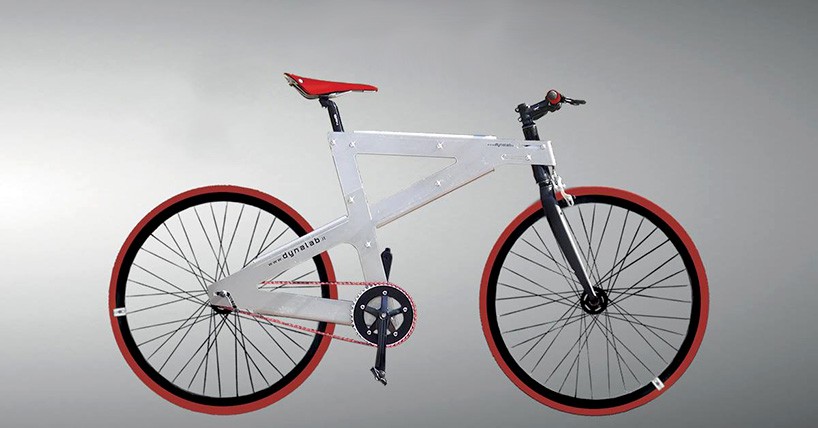 triangles can be set up to adjust to the perfect height for the rider
the first series of nobikes are currently in production, with each custom part of the bike delivered with its own serial number. in the future, dynalab will work on transferring the adjustable design to an electric bike format.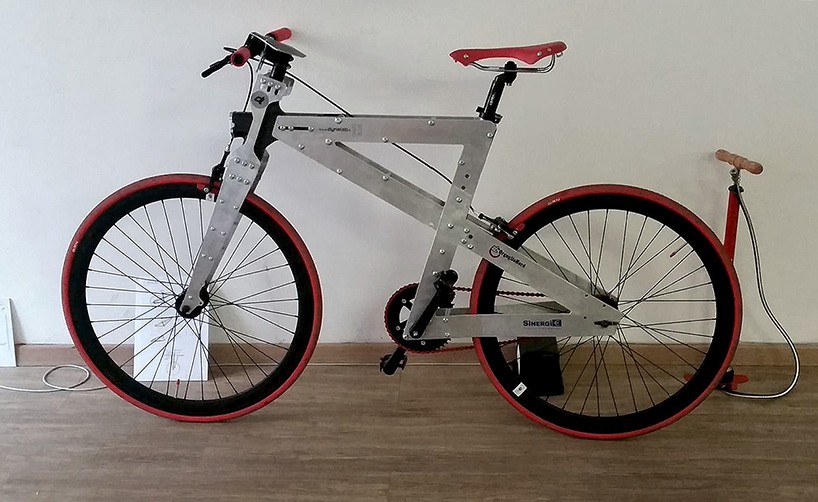 the nobike has a height range of 80CM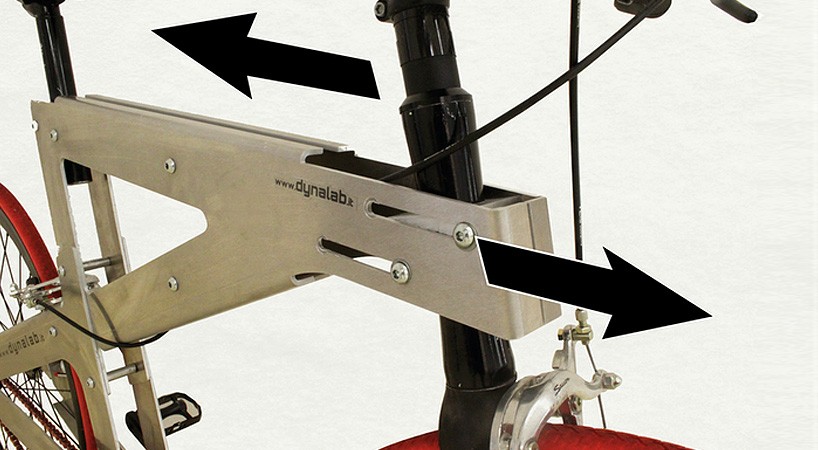 riders can adjust the slots to suit their size and needs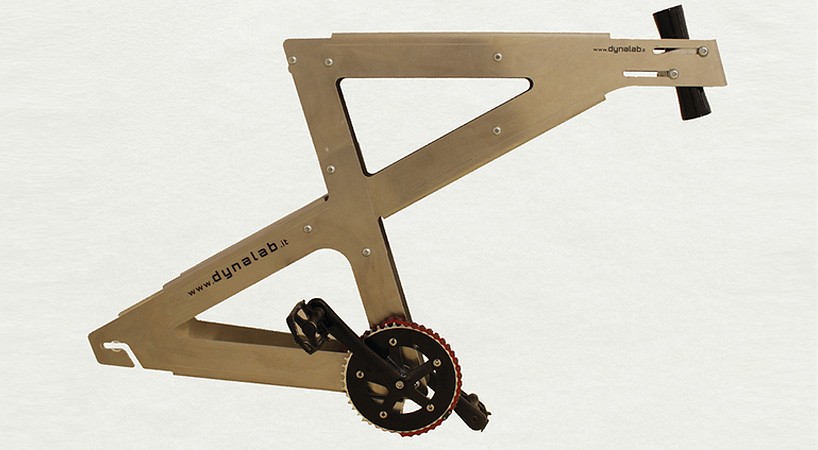 the aluminum bicycle frame is made of four separate parts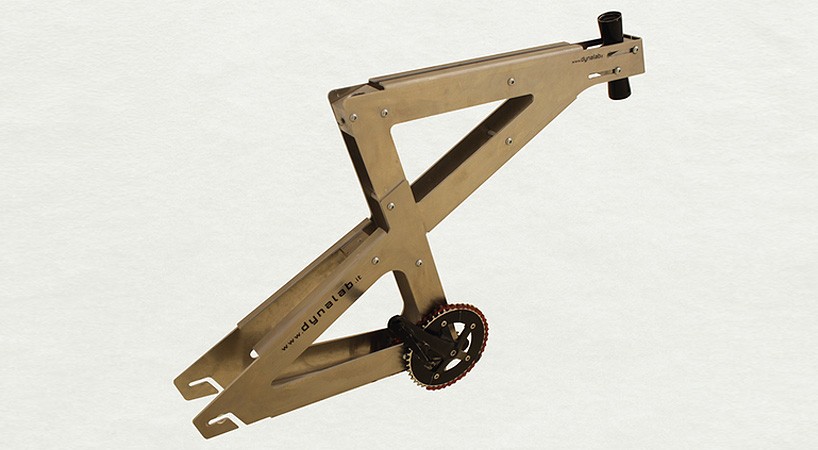 the nobike is the first dynalab project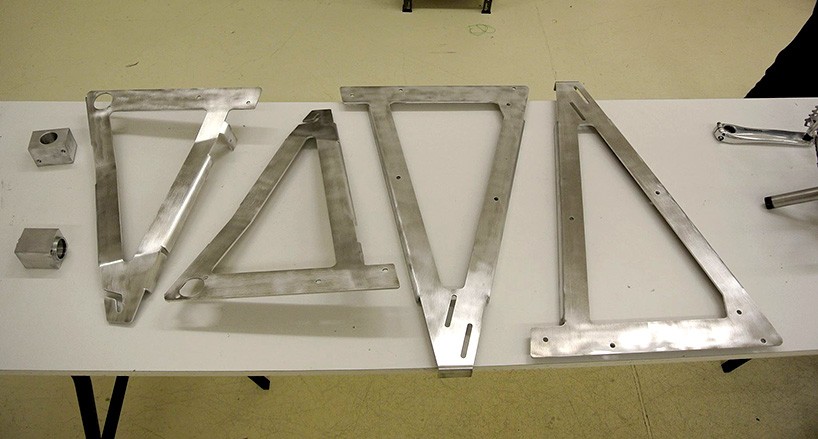 the frame of the bike is made up of four separate parts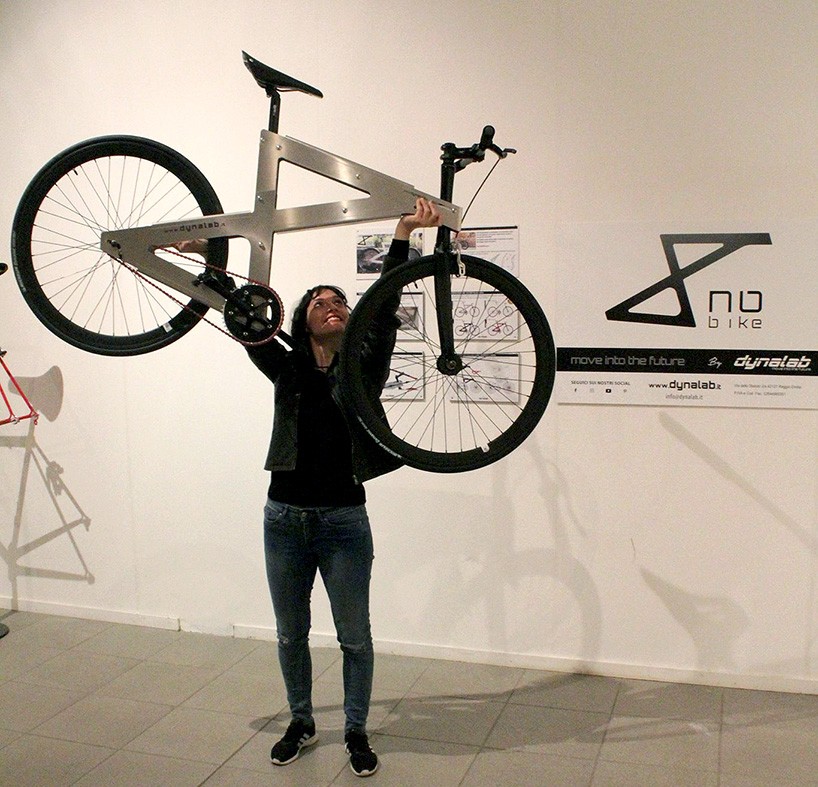 the aluminum bike weighs only 14KG
beatrice murray-nag I design boom
Apr 18, 2017