With cycling becoming one of the go-to fitness activities during the pandemic, it's crucial to buy the right bike for you before hitting the road. Here's how to go about it…
Choose your bike according to your goal

Fitness, city commute or off-road? Balaji Prasad, Director of Mastermind Bicycle Studio and Secretary of WCCG ​​(Chennai Cyclists), says, "Bikes are generally categorized into road bikes, mountain bikes or mountain bikes and hybrid bikes. The most used bikes in the city are hybrid bikes; they are versatile and can serve many purposes, such as commuting, fitness, exploration and travel. Expensive road bikes are used by athletes. Mountain bikes are used in mountain terrain and for off-roading.
Five things to consider before buying
1.
Frame size: Check if the frame size fits your needs and height.

2.
Saddle: The saddle should be comfortable while you are

sitting on the bike.

3.
Tire size: Today there is a range of tire sizes available on adult bikes from 26″ to 29″. Take a short trip and decide what works best.

4.
Steel or Alloy or Carbon? : The alloy is lighter, but stronger. Alloy bikes cost more than conventional steel bikes. Carbon frame road bikes are used by cyclists who travel long distances and want one that is lighter and capable of going faster.

5.
Equipment: There are bikes with 6-speed/18-speed/21-speed/27-speed gear combination. The brand of gears determines performance and price.

– Ritesh Shah, partner at Just Buy Cycles, a multi-brand retailer
Women's bikes vs. men's bikes

Women's cycles have slightly low frames compared to the high frames of men's cycles. It's all about physical fitness and individual comfort. But if you've just learned to ride a bike, a woman's bike with a low frame will be easier.

– B Anand, cyclist and staff at Decathlon (Mogappair, Chennai)
"The most important accessory is a helmet"

As an avid and regular cyclist, I think the following are the most important things to consider when buying a bike – size, comfort, brand, component, and color. If you keep all of this in mind, you will end up with the cycle that suits you best. Sometimes we can just go for the color and the style, and we can end up with a bad ride! The size of the person plays a huge role in choosing a bike. You should check with a store professional which cycle – small, medium or large – would be right for you. Speaking of accessories, the most important and mandatory is the helmet. Then there are gloves if you're riding long distances and padded shorts to prevent soreness in the saddle.

– Aishwaryaa R Dhanush, director and cyclist of Kollywood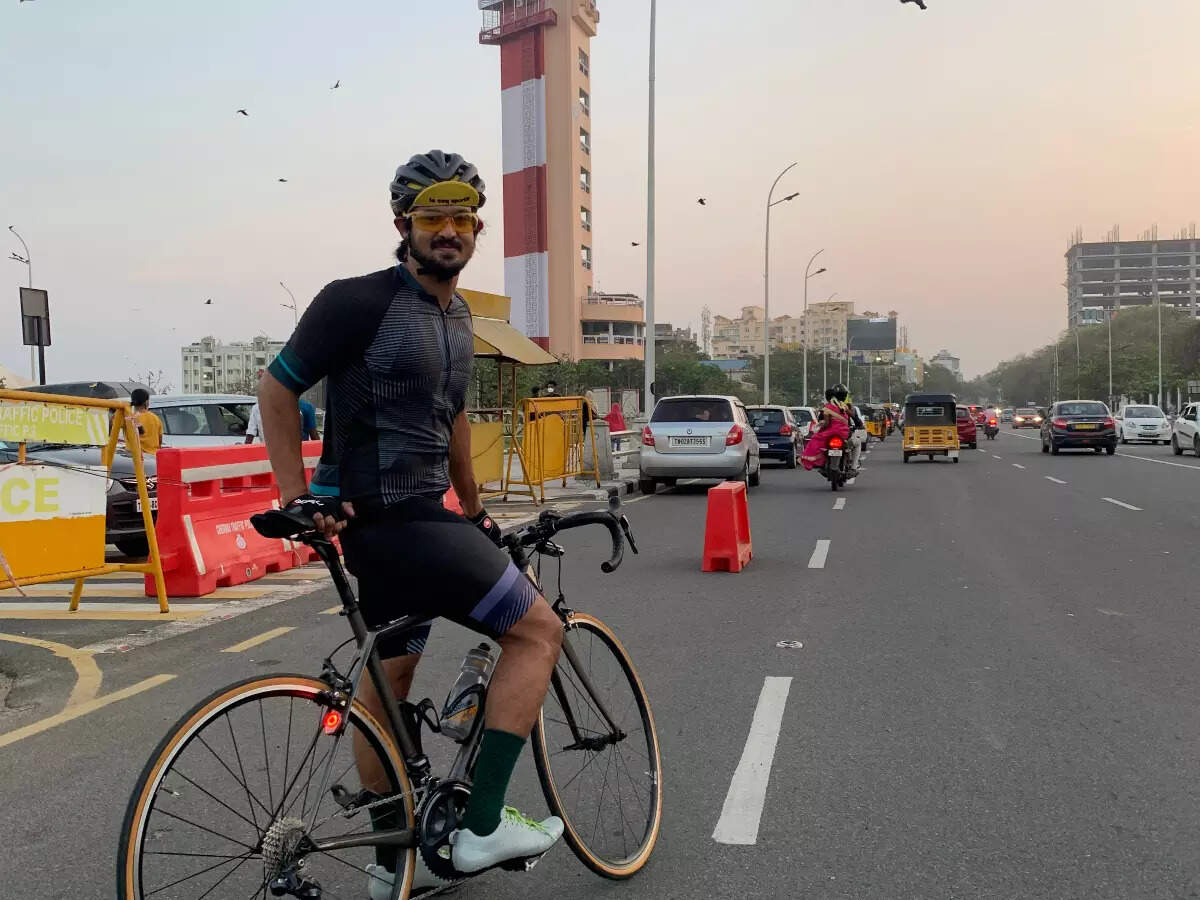 "Do a lot of research before you buy"

When I got into cycling, I wanted to ride roadies – the ones with curved handlebars; you lean and roll like athletes. I couldn't find the right fit and size bike for me. Later I visited a physio with an injury and told him I was into cycling. He was like, 'Really? Your posture is not ideal for roadies. You must first correct your posture to mount this. It wasn't that the cycle wasn't good, I wasn't good for the cycle. So, do plenty of research and get the cycle that's right for you. The fit of the bike is the most important aspect that needs to be ensured. Now I own a roadie.

– Nakkhul, actor and cyclist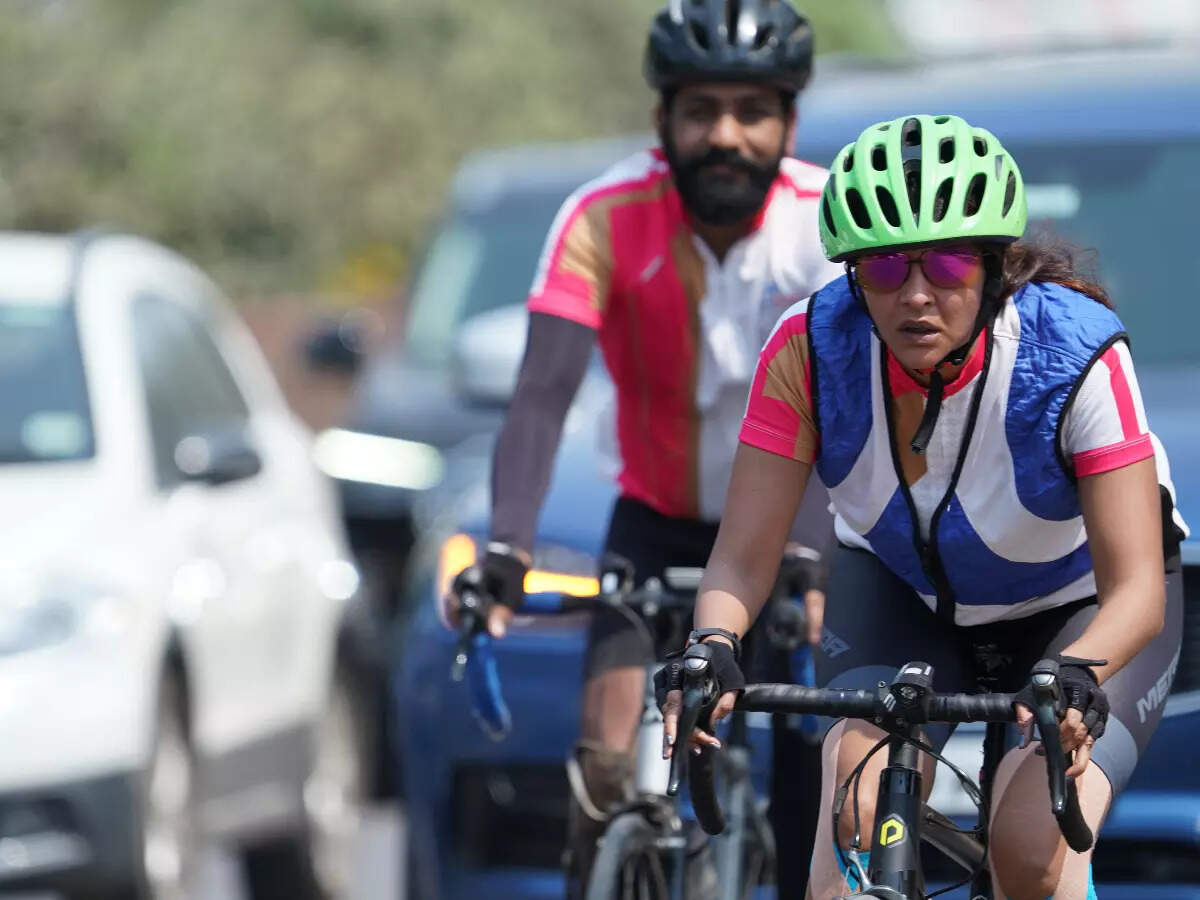 "I prefer a road bike"

I ran 100km earlier this year to raise funds for para athletes. So for these rides I look for the lightest, strongest and fastest bikes. I have a good team of riders who constantly talk about the best bikes to buy. These days, I prefer a road bike.

– Lakshmi Manchu, actor and cyclist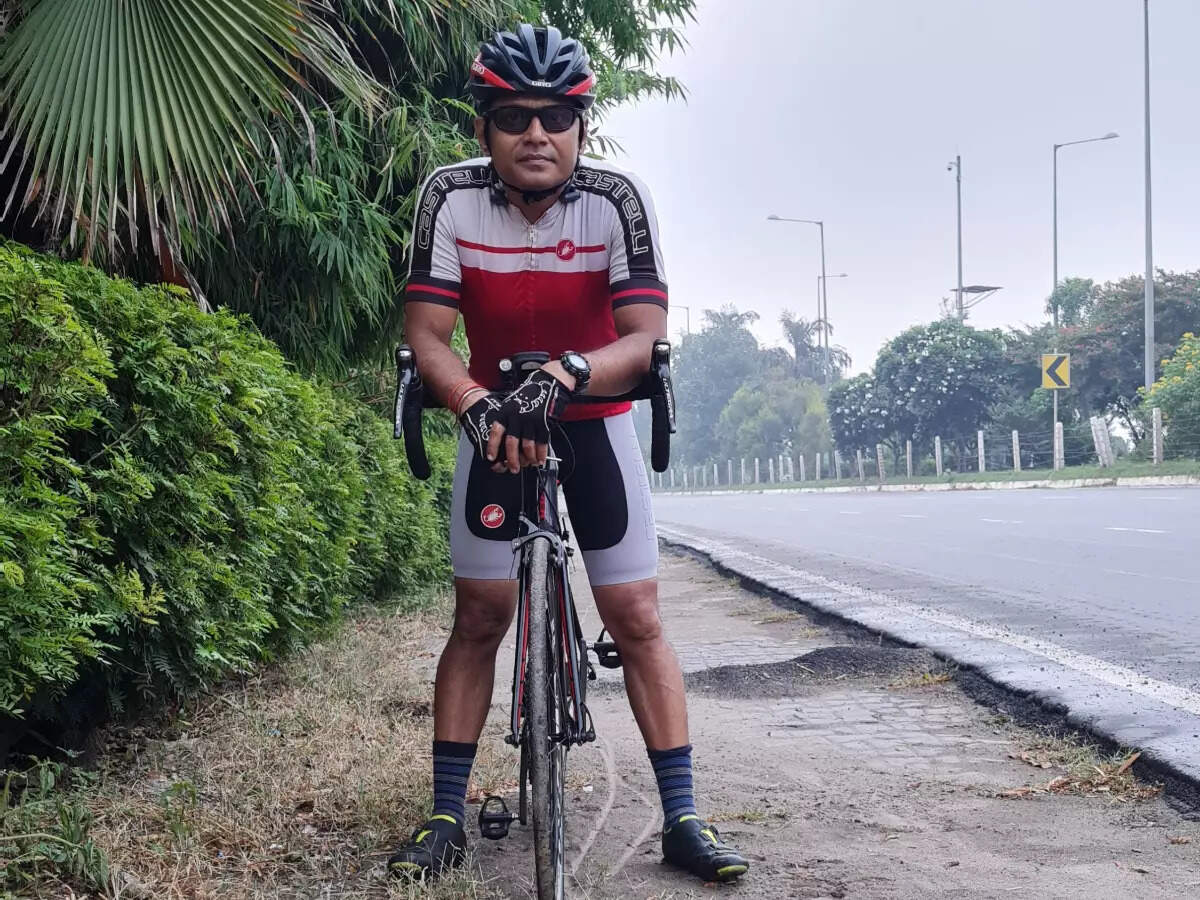 "The size of the frame is the most important"

Once you get the frame size right, everything else will fall into place. There's something called bike fit, which defines your posture so you feel comfortable for the long ride. If the frame size isn't right for you, you won't like to ride.

– Partha Dutta, Founder, Madras Randonneurs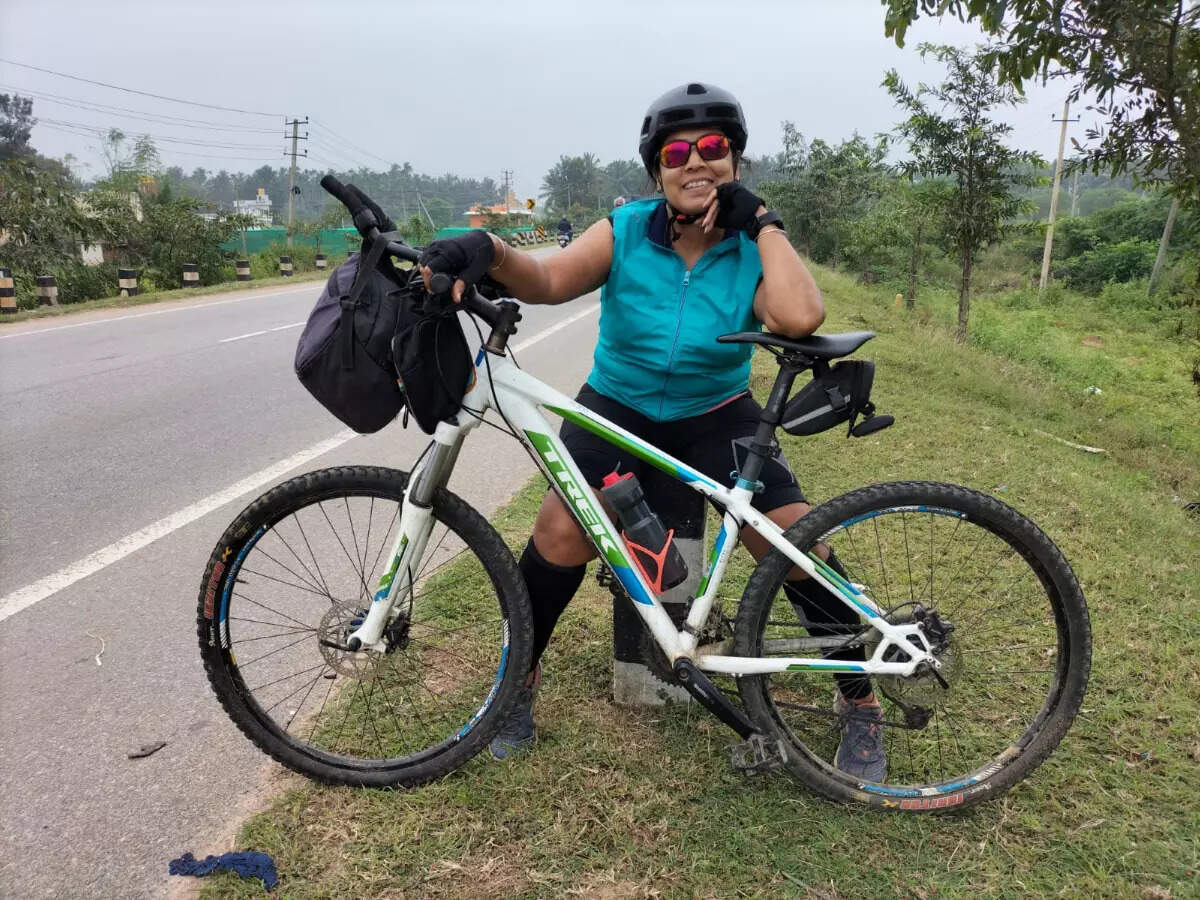 "Be clear on the budget and the objective"

Cycling is a sport that is extremely associated with equipment, unlike running and swimming. It is therefore important to be clear about your budget and your objective. The purpose varies depending on whether it is city commuting, running errands, going on trails, etc.

– Meera Velankar, a Bangalore-based cyclist, who has covered Kanyakumari
in Kashmir and the Golden Quadrilateral
on a tandem bike in the last year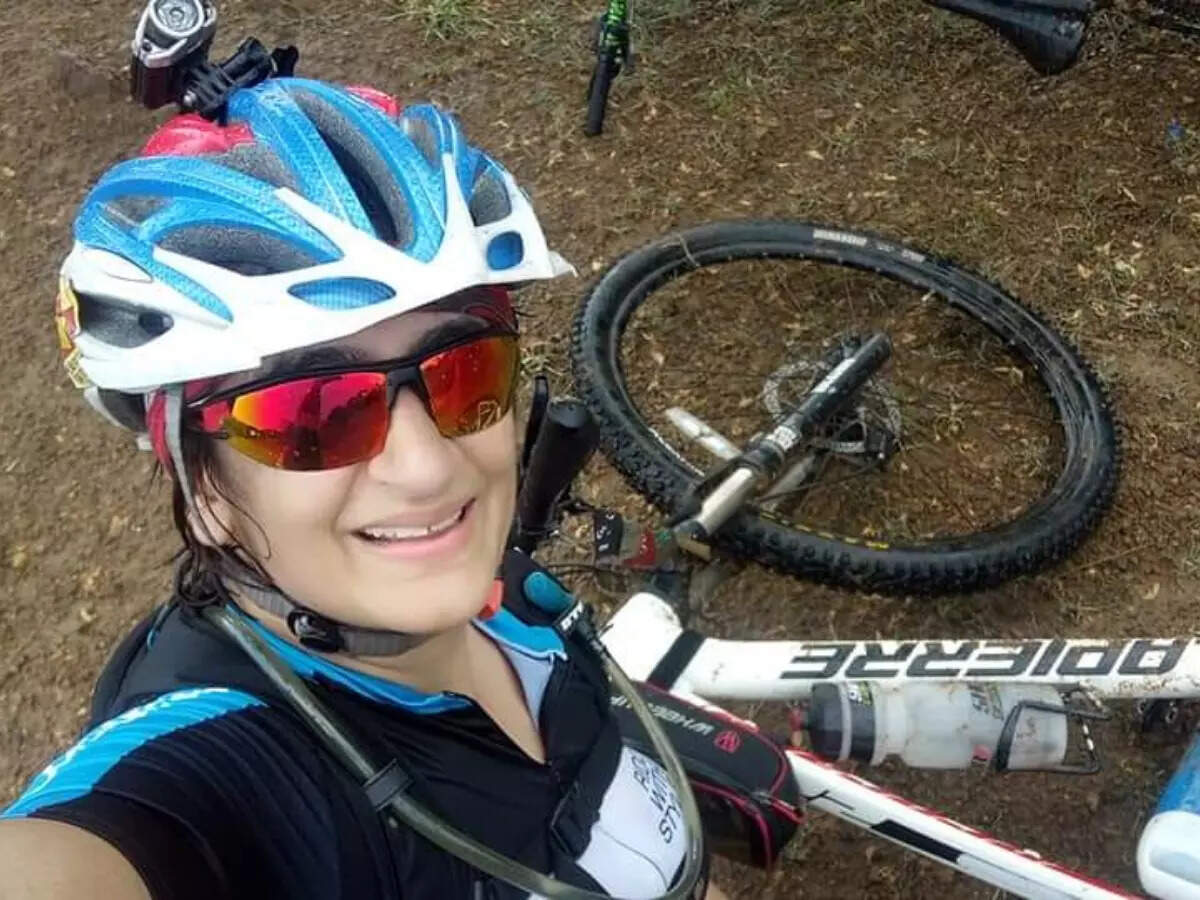 "Hydraulic disc brakes are essential on a mountain bike"

Not having the right frame size can take all the fun out of cycling. Next, a shaft length and height are important so that comfort, handling and aerodynamics are in balance. The right stem with the right top tube length ensures good reach, and the neck, shoulders and arms are relaxed. In the case of a mountain bike, hydraulic disc brakes are essential to control the speed during descents, both on the trails and in the mountains.

– Gurleen Kaur, passionate cyclist and representative of the Lakshya Randonneurs club,
New Delhi
Essential bike accessories to be ready to ride

Helmet
Headlamp and rear light
Wrap-around sunglasses for eye protection
Gloves and knee pads
Bib shorts for more comfort; avoid chafing
Water bottle and bottle cage
bike lock
Operate the pump to maintain correct air pressure
Cycling shoes
Buying at a Retail Store vs Buying Online

Online prices can be tempting. If you buy from an international online store, expect customs duties and shipping costs
Convenience is another advantage when buying online. Do it today and you'll have your bike parked at your doorstep a few days later
Finding the right size can be a challenge if you opt to shop online. While an expert from the nearby store can help you choose the right fit

How to maintain a cycle

Park the bike in a covered place to avoid dust and rust.
After every ride, perform a basic cleaning
Make sure the tire pressure is correct
Clean the chain periodically to remove dust and sand
Service it every 1,000 km or once every three months