A version of this feature was published in the January 2022 issue of BRAIN.
BOULDER, Colo. (BRAIN) — This month, we bring you our brand new State of Retail 2022 panelists.
CINCINNATI: David Bordewisch, Director of Biowheels
Biowheels has been in business for over 25 years, and it has grown from an "everything for everyone" store, to a mountain bike, cyclocross store, and finally to what it is now: a store focused on the road, triathlon and gravel with the bike mount as a base. Three full-time employees look after everything, and we've grown and grown over the past four years. The pandemic has accelerated our growth, to say the least, and our retail partners have helped us overcome current supply chain issues. My bike shop career began in the 1980s when I worked at the K&G Bike Center during summers and vacations in high school and college. Then I made BMX parts at DK for a while and went back to K&G during the MTB boom. After a detour into financial services, I returned to bicycle retail at a high-end, fitness-focused triathlon store – Wheelie Fun Multi-Sport – and a few years ago moved to Biowheels. I really like it here.
WESTLAKE VILLAGE, CA: Linda Coburn, co-owner of Pedego 101 electric bikes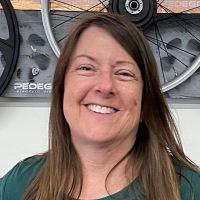 My husband John and I opened Pedego 101 Electric Bikes in 2014. We were looking for a hobby project and e-bikes fit the bill. After quite a bit of research, we decided to become an independent Pedego reseller because it had already proven that it could help newbies like us become successful entrepreneurs. We started with an 800 square foot retail store in Westlake Village, a suburb on the border of Los Angeles and Ventura counties in Southern California. During that first year, I worked in the workshop seven days a week, with John joining me on the weekends (while continuing to work in the family business the rest of the time). In 2017 we moved to a much larger space in a nearby business park, and in 2021 we doubled our space to accommodate the need to store a lot more inventory. We and our three employees now enjoy nearly 4,000 square feet. To see someone's face light up when they first feel the wave of support is priceless. Having them come back and tell us how much their e-bikes have changed their lives is even better. We are excited for the future!
FRAMINGHAM, Mass. : Francisco Cornelio, director N+1Cyclery.com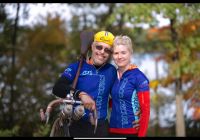 I'm 40 years in the industry so far, and N+1 Cyclery has been in business for seven of those years. The store, which opened in 2014, is known as a place "where old school meets new school", and we carry new bikes from Bianchi, Cinelli and Jamis, as well as restorations and "new for you" which we sell on consignment. We're known as the place to buy rare bike-related items from around the world, and we pride ourselves on having a different vibe and attitude. N+1 has a museum of vintage and antique bicycles and a collection of vintage clothing, accessories and other notable historical items. I am the only active employee in the store and I manage sales, repairs, orders, decoration, etc. Tara Mantel, the owner, is in charge of the paperwork and legal issues necessary to keep the business afloat.
ALTO, Ga.: Joe Elam, owner Habersham Bicycles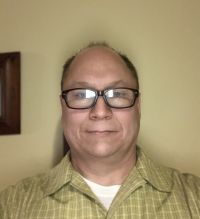 My career in the bike industry began at a local bike shop in August 1984, where I rose through the ranks from cutting grass, to dismantling frames, to becoming store manager. I worked for this store for 16 years and left to open Habersham Bicycles in August 2000. It was a difficult and scary decision to leave such a safe place to work and great people, but I had a strong desire to own my own store. Habersham, now 21 years in business, is a professional, full-service bicycle retailer with two locations and five employees, providing bikes, service and accessories for all levels of riders. Our primary location is 2,500 square feet in a typical strip mall, and our second location shares space with a running store, yoga group, cafe, personal trainers, massage therapists, and other businesses. It's a great way to reduce occupancy cost in an expensive market. Business has been excellent, despite challenges such as lack of inventory, rising costs and shrinking margins.
FOLSOM, CA: Erin Gorrell, owner of Folsom Bike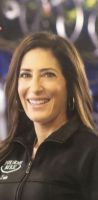 My husband Wilson and I have been in the industry for 12 years. Folsom Bike is all about the people. We have 32 employees split between two shops and a cafe and have always strived to provide a community bike shop for all levels of cyclists. When we opened our doors at the height of the 2009 recession, people said we were crazy and never going to make it; however, we were determined to use our business background to bring the "Nordstrom of bike shops, with a Cheers mentality" to Folsom. We have created a very user-friendly store, where "everyone knows your name" and it is aesthetically pleasing with competitive prices. We try to inspire our community by offering programs, time, money, sponsorships, events and promoting the promotion of cycling. We engage our passionate and creative employees to amplify our impact. We work with industry partners who share our vision.
PORTLAND, Oregon: Tom Martin, sole proprietor TomCat Bikes
I've worked in the bike industry for at least five cat lives (35 years), in roles ranging from mechanic at independent retailers, co-ops and community bike shops; to distribution, sourcing and supply-side design. I am honored to have gained the experience of a lifetime and feel like I am living the dream life as the owner and operator of this store, TomCat Bikes, which started in Portland in 2018. TomCat's goal is year-round service and repair. commuters, summer Pedalpalooza whips, and collaborative builds. We are brand and category independent, so I work on some very interesting bikes every day. A bike from TomCat Bikes is more than specs and price. Business in December 2021 is less buoyant than the peak spring-summer months, but more than enough for a sole proprietorship with a handful of guest mechanics. I am attached to bicycles as a means of transport, to mobility through autonomy and to the spirit that only you know your bike best.
HATTIESBURG, Mississippi: Jenny Moore, co-owner/manager of Moore's Bicycle Shop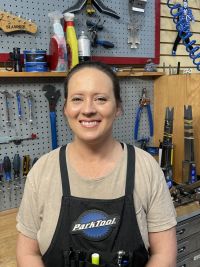 In 1984, the year I was born, my father opened a bicycle shop in the living room of our small house. We lived out back for a while before expanding into a bigger house and bigger facilities, and I had the pleasure of growing up in the bike business. I started to take more interest after I finished high school in 2002 and started working as a part-time employee during my university studies. Little did I know that this part-time job would eventually turn into a career I'm passionate about. After completing the Barnett Bicycle Institute program in 2005, I became more interested in the mechanics of a bicycle. I love riding, but that doesn't compare to the joy I get when I help new riders fall in love with riding. Moore's currently has two full-time and two part-time employees, all women, and I like to joke that we're taking the world on one store at a time. Our team has done an incredible job of responding to the challenges that COVID-19 caused over the past year, and we are relieved and honored that business has started to return to normal.
CHAMPLIN, Minn. : Pam Sayler, owner of Trailhead Cycling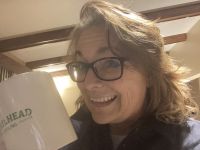 My husband and I met at a bike shop in 1985; he was the store manager and that was my part-time job in college. Our first date was assembling mountain bikes and that inaugural race. We've been together ever since. It's always been Larry's dream to own his own bike shop, and after running bike shops for others, he took the plunge 20 years ago. I was able to leave the corporate world and join it full time 10 years later. My main function is to get the best out of our staff and to teach young employees what it means to have a job. I identify the expectation, communicate that expectation and review the results.
Trailhead has two locations and a staff of 25. Business is strong. Trends come and go; as a specialty retailer, it's our job to find the bikes and accessories that follow these trends and keep the store fresh and exciting. Our focus is customer-centric specialty retail. We offer children's bikes because the most important thing in an adult's life is their offspring. Take care of the children, the parents are there. And the children? Well, they grow and come back.