As cities continue to tackle traffic problems, the idea of ​​restricting car traffic has led to a need for good alternatives to crowded streets and public transport. ride a bike is certainly the preferred alternative, but bad weather and lack of transport are major obstacles – it is known that 70% of cyclists do not ride in the rain and frost. With that in mind, Oslo-based CityQ is introducing a forerunner in weather-protected bicycles, an eBike car.
images courtesy of CityQ
CityQ was developed to make cycling more comfortable for everyone, even in winter and in bad weather. it has a window, a roof and rotating side doors with the possibility of being semi or fully closed. he is only 87 centimeters tall and weighs about 70 kilograms. it complies with European regulations for e-bikes and 3- or 4-wheel cargo e-bikes. the driver must pedal and the motors are limited to 250 W and the maximum speed is 25 km/h. with two batteries, it has a range of 70 to 100 km.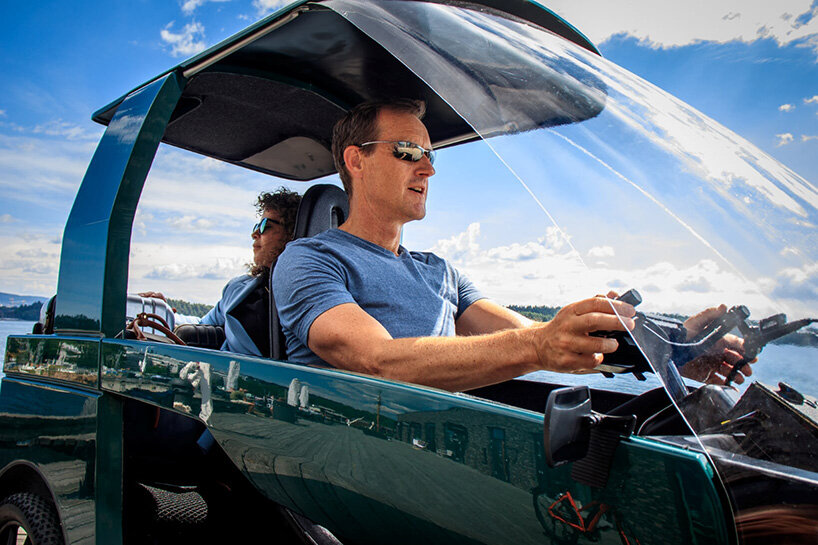 "CityQ is an electric bike with the comfort and technology of a car and with the advantages of a bicycle", comments Morten Rynning, founder of CityQ. 'you can go door to door with two children and their luggage without having to worry about bad weather, car traffic or parking problems. you also don't have to worry about mechanical gears and chains – as these have been replaced by a software-managed transmission – as found in electric cars. that's why we call CityQ a car-eBike.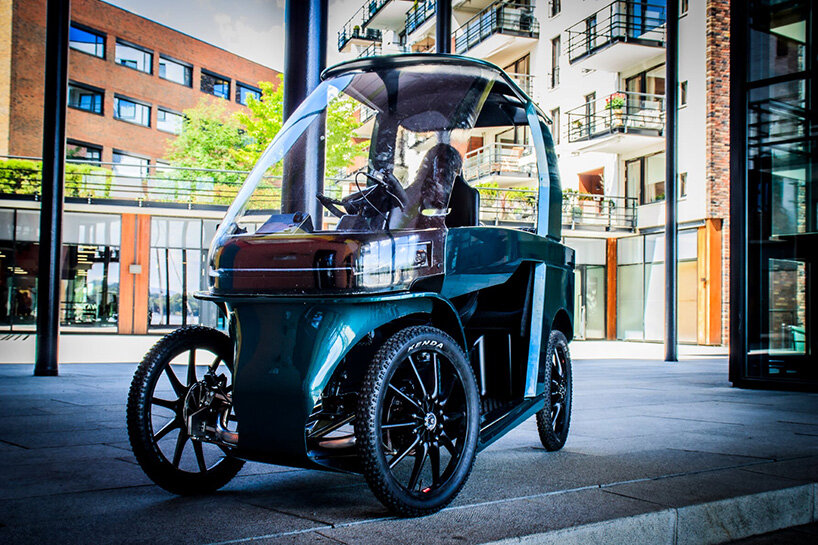 CityQ has no chain or gears. like an electric car – those mechanical parts have been replaced by software. this allows a range of convenient drive modes to be programmed like reverse, cruise control, regen breaks, heavy load mode and automatic transmission. as part of this software platform, CityQ includes an app to open/lock, track and even rent the car-eBike.